The move from adolescence to adulthood is challenging. Although at this stage they are still developing, young people must master complex practicalities (housing, relationships, taxes, finances, health) while selecting and preparing for an occupation.
This is tough in the best of circumstances. When teens are in foster care, it can be even harder. The table below shows this to be true.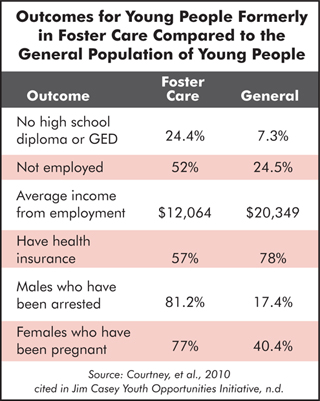 North Carolina's child welfare practitioners are working to change this. To support them, this issue of Practice Notes shares tools that can help youth assess their readiness for independence, gives updates on NYTD and our state's extended foster care program, offers tips for teaching young adults to assume care of their medical needs, and more.
Contents of this Issue